Your Trusted Advocates in Albany
Government Relations and
Political Consulting in Albany NY
Advocacy often extends beyond the legislature. We offer an across-the-board strategic approach to addressing your issues by building strong working relationships with agency officials.
From bill drafting through signature by the Governor, we develop a comprehensive strategy tailored to your needs. We help identify and achieve your legislative goals, both proactively and defensively, and follow evolving issues on your behalf.
We regularly assist clients who wish to work with government agencies by expanding their networks, advising them on the procurement process, and assisting them at various stages of the Request for Proposal (RFP) process.
Government Relations Experience
The offices of Hill, Gosdeck, McGraw & Nemeth (HGMN) bring more than one hundred and ten years of hands-on government relations experience – both inside the New York State Legislature and as advocates for a variety of business enterprises and trade associations – to the table in providing services for your legislative and regulatory needs.
Located "on the hill" in Albany, HGMN provides political consulting, agency advocacy, legislative tracking and coalition building services to a wide range of clients with interests in New York.  Our clients range from Fortune 500 companies and global technology enterprises to local non-profits and cultural groups.  We deliver success through a unique blend of legislative process experience, strong legal and analytical skills, and a well-established network of legislative, agency and local government contacts to achieve maximum success.  Our firm is unusual in the extent to which we achieve this exceptional combination.  We are proud to be considered a trusted source of information by our clients.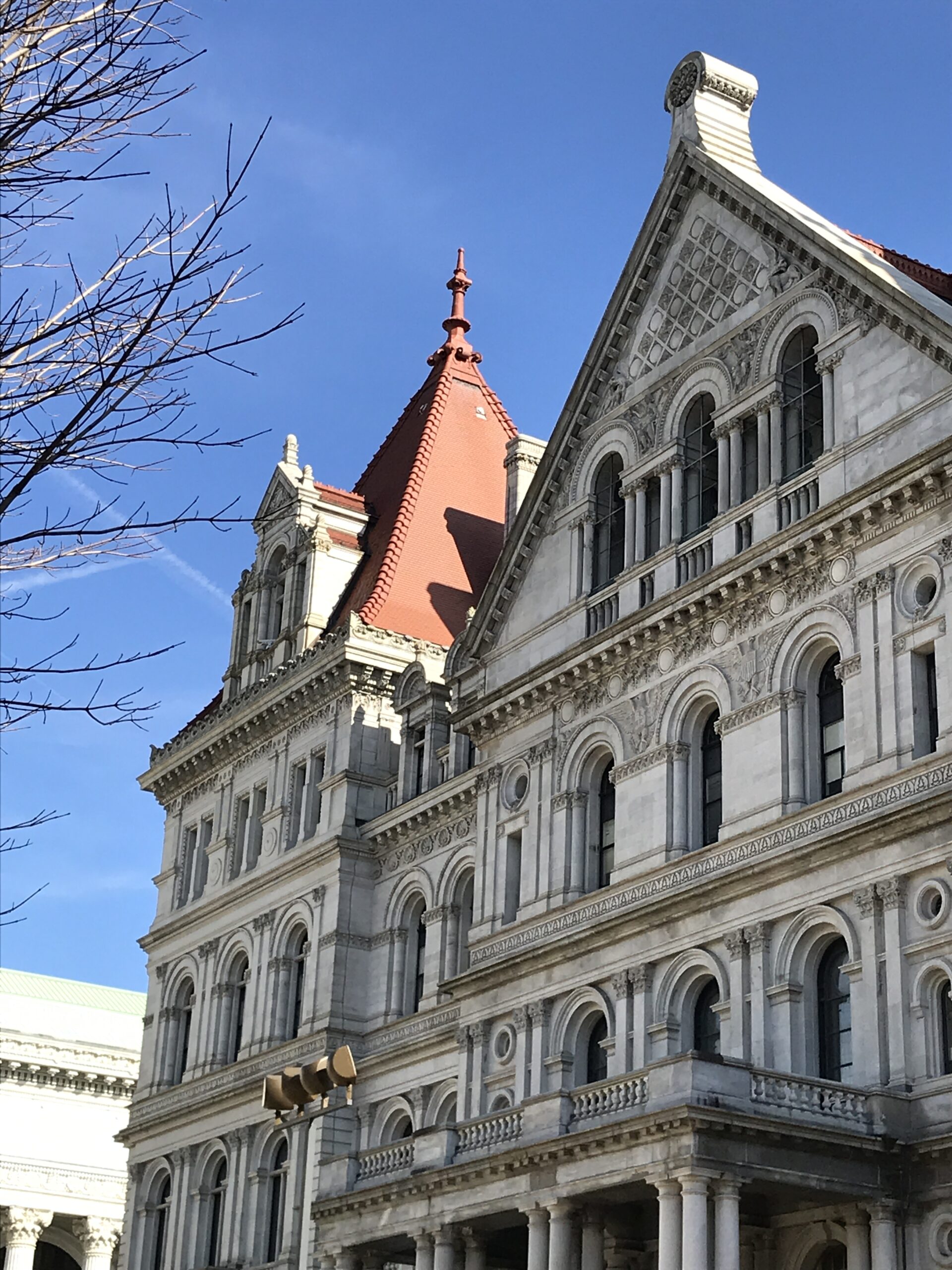 The Hill, Gosdeck, McGraw & Nemeth (HGMN) Team
Jeffrey L. Hill served in a variety of capacities within the Assembly's Democratic Majority culminating with his position as counsel to the Majority of the Assembly.  In the course of his duties he was primarily responsible for ensuring that the Assembly Majority heard the State's business community's needs.  After nearly two decades as a lobbyist, Jeff maintains close working relationships with both long time members of the Assembly and, equally importantly, their senior staff members well beyond those of other lobbyists seeking to influence the direction of policy in that House.
Frank P. Nemeth served in many capacities within the Governor's Office, New York State Senate and Assembly, Albany County and City government, the New York State Department of Motor Vehicles, ultimately serving as the Political Director of the New York State Democratic Committee.  It is all this experience that has helped him develop the personal and professional relationships that are the signature of his effectiveness within the Assembly, Senate, the Executive agencies and local governments throughout the state.
Denise Murphy McGraw served as Legislative Director to a majority member of the Assembly, the Executive Director of the Chamber of Commerce Professional Trade Association for New York State and Legislative Director of the largest academic health centers in Upstate New York.  Today, she manages a diverse client portfolio and is active in local, state and national not-for-profit organizations, specializing in higher education, healthcare and policy governance.  She has achieved legislative victories in variety of subjects such as small business health insurance, workers compensation, authorized settings employing metal health professionals and business tax cuts.
Karen LaJuene, Legislative Director, worked for The Business Council of NYS, Inc. for 18 years.  During her time at The Council she was an Executive Assistant to Vice President Edward Reinfurt, and worked in the Government Affairs and Meetings and Conventions Departments.  She also worked 2 years at Gilberti, Stinziano, Heintz & Smith, PC, working alongside Senator Tarky Lombardi, as an assistant to Gregory Faucher, Managing Partner.  At HGMN, Karen prepares and submits all of the Joint Commission on Public Ethics compliance reports for the firm and our clients, as well as performs daily duties of office management.
In Short… Why Choose HGMN?
HGMN offers access to an extensive network of decision-makers within New York's public sector, including long-standing relationships within every branch of New York State government.
HGMN has an excellent working knowledge of New York's legislative process.
HGMN understands the unique challenges faced by companies when trying to navigate the law-making process.
HGMN offers niche expertise in advocating for companies, in that we do not have a conflict in any client's silo and will be able to devote our full attention to this issue.
Simply stated, HGMN can deliver results!
Named a New York State Top Lobby Firm by City & State Magazine.