Your Trusted Advocates in Albany
Denise Murphy McGraw Biography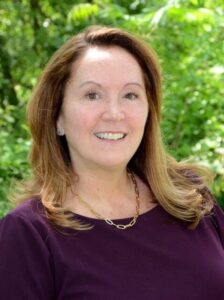 Denise Murphy McGraw, CAE, is a seasoned advocacy, association management, political and issue campaign professional, and governance leader. For more than 30 years, she has achieved success helping employers, trade organizations, nonprofits, and communities prosper by implementing sustainable growth strategies and strong public policy initiatives.
She has held positions within state government, trade associations, and large employers. As the executive director of the Chamber Alliance of New York, she developed the strategic plan transforming the organization into one of the largest state-level trade associations for chambers of commerce in the country. While legislative director for a state assembly member, she led the legislative advocacy for one of the most significant business stimulus packages in state history.
Denise helped author a law making health insurance more accessible for small businesses, brought about the first state workers compensation system medical fee schedule increase in almost two decades, expanded health care access for pregnant woman, and secured more than $1 billion for economic development initiatives.
She founded the nationally recognized Capital Region Antiracism Training Initiative which has hosted dozens of free DEI community training programs. She also co-hosts Community Conversations, a weekly public affairs television program focusing on diversity, equity, inclusion, antiracism and allyship.
@Dmurphymcgraw